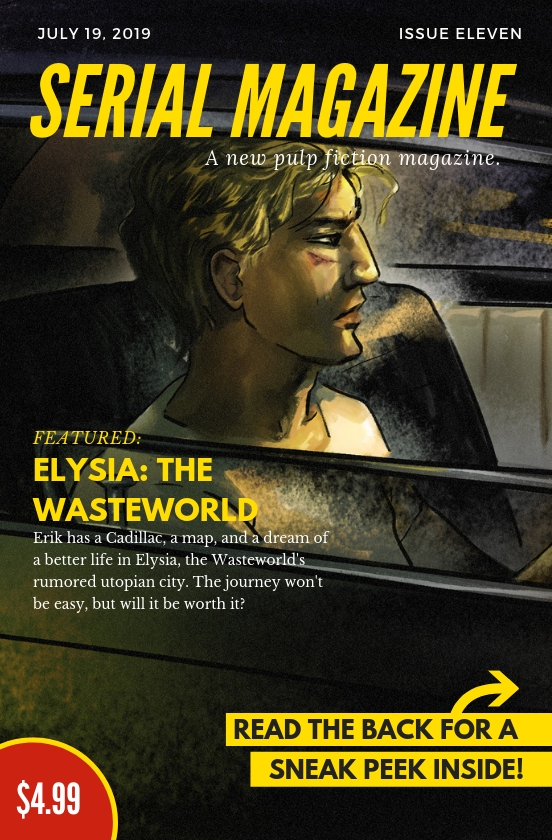 Issue Eleven
TO SURVIVE by Stormy White: A man submits to an expensive program to survive a secret impending apocalypse.

DESERT DOVES by Erin Vermont: Two women escape from their ruthless employer in the wild west.

ATTACK OF THE GIANT CRABS by Patrick S. Baker: A team of scientists and lawmen attempt to save their town from a seafood invasion.

LILITH by Yvette A. Schnoeker-Shorb: A woman turns the tables after an attack.

THE YARD by Christine Brennan: Two young chicks fight to survive the big pen.