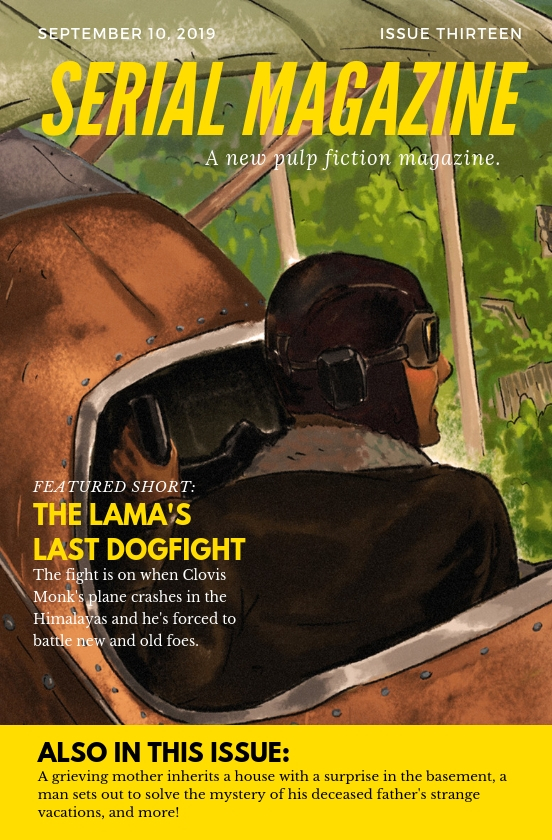 Digital Issue Thirteen
With a digital issue, you will receive an e-mail within 48 hours with a link to download an e-book (i.e. Mobi, ePub, or PDF) file.
Our thirteenth issue of SERIAL Magazine features the second installment of Elysia: The Wasteworld, the fourth installment of The Unsettler by Charles Joseph Albert, and three additional short stories.
THE LAMA'S LAST DOGFIGHT by Jon Black: A pilot crashes in the Himalayas with no hope of returning home.

DEAD OLD by Gareth J. Hughes: A grieving mother inherits a house with a surprise in the basement.

THE SECRET OF PLAINSVILLE by Dave Creek: A man sets out to solve the mystery of his deceased father's strange vacations.
READ ABOUT THE AUTHORS OF THIS ISSUE.
READ THE EDITOR'S NOTE ABOUT THIS ISSUE.