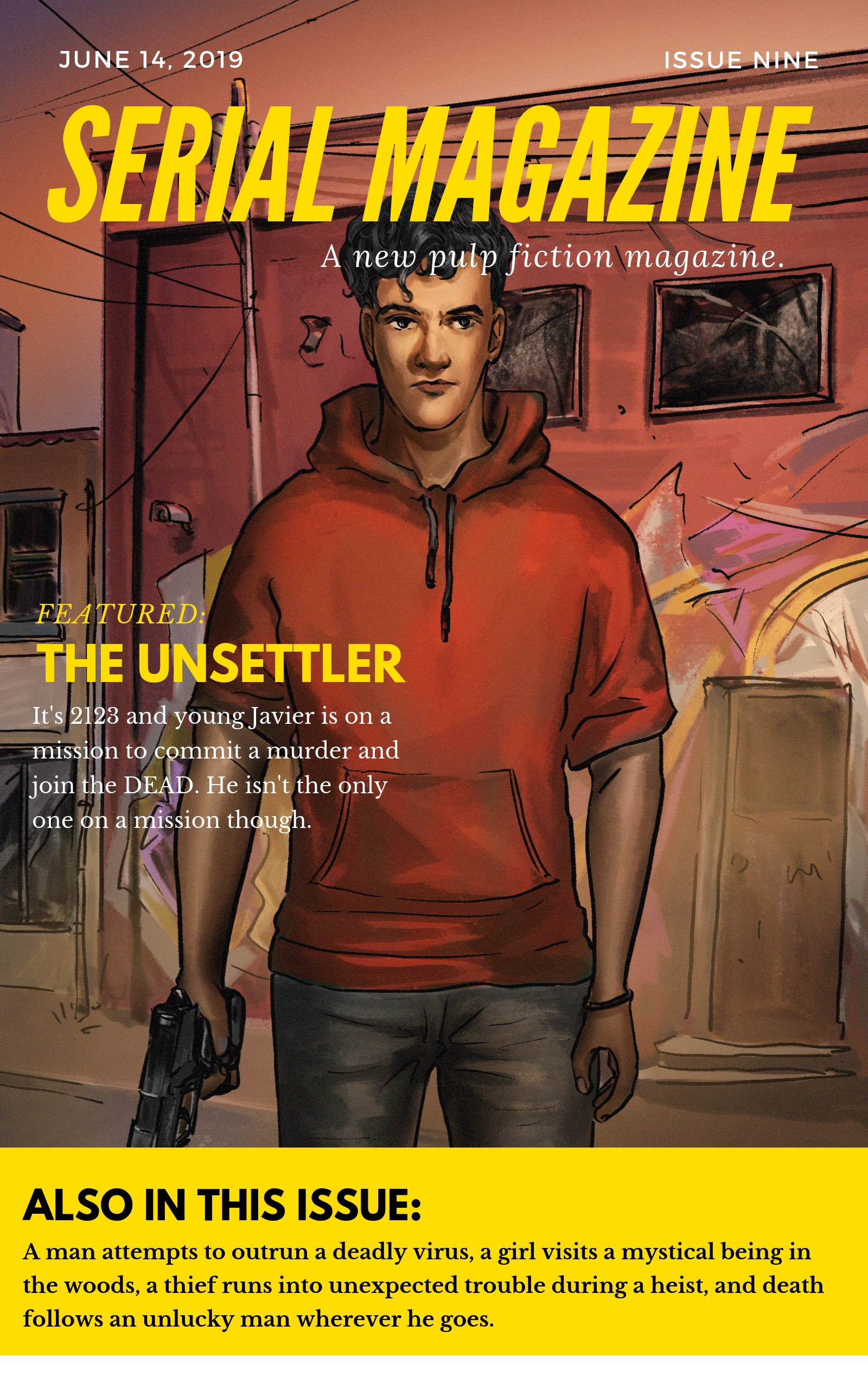 Digital Issue Nine
With a digital issue, you will receive an e-mail within 48 hours with a link to download an e-book (i.e. Mobi, ePub, or PDF) file.
Our ninth issue of SERIAL Magazine features the first installment of The Unsettler, a futuristic adventure novel written by Charles Joseph Albert about a young boy willing to do anything to help his family, and the fourth installment of Nothing Escapes by Merlin Flower. Additional stories include:
ANTIBODY by Renee Miller: A man escapes infection and capture from a deadly virus and government entity.

BOTH SIDES OF THE PANE by Ben Howels: A skilled thief meets his match on a risky heist.

UNDER CONTRACT BY G.O.D. by Lael Braday: An unlucky man causes injury and death wherever he goes.

SNATCHAWAYER by Paul Alex Gray: A girl brings her little brother into the woods to trade with a mystical spirit.